"I urge you with all the strength of my soul to approach the Eucharist Table as often as possible." ​-Blessed Pier Giorgio Frassati
Third Thursdays
Frassati's monthly Third Thursdays aim to provide young adults a chance to worship together in front of the Blessed Sacrament before gathering for a time of fellowship. Occasionally, Third Thursday's holy hour include prayer teams, a member testimonial, and a reflection by one of our chaplains. ​

Third Thursday BBQ and Adoration, 5/17/18
Join us at 6:30 at the John XXIII Center, 3700 Sheridan Blvd. for a Potluck BBQ! Please bring a side or dessert to share! Frassati will provide the meat!
Adoration and Confession will begin at 8:00 in the chapel!
Afterwards, join us to continue to the fun with refreshments and fellowship in the Courtyard!
​
---
Prayer WorkShopS
All our lives we are told to pray, but how often are we taught how to pray and how to apply it to our everyday life? The Prayer Workshops are designed to help you build a growing, powerful prayer life. Each workshop is intended to equip and encourage you in your prayer life by providing materials and practical steps and ideas.
CANCELED DUE TO BAD WEATHER TONIGHT!
When: TBD
Where: St. Thomas Aquinas Newman Center
Important Details: There will be light refreshments. Please bring a journal or notebook and writing utensil to take notes. ​
---
Retreats
An essential part of any growing Catholic is the need to set aside from our busy lives a time to focus on our relationship with the Lord. Throughout the year, Frassati seeks to fill that need by gathering young adults to engage in day-long or half-day long retreats featuring personal and group reflection times, Mass, Adoration, and Confession.
​
Powered by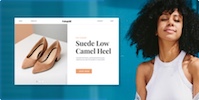 Create your own unique website with customizable templates.