calendar
Check out the calendar for upcoming events. See below to links for more information.
---
Frassati Sponsored Events
​Third Thursday Adoration
When: June 21st, 2018
Where: John XXIII Center
Important Details:

Join us 7:30 at the John XXIII Center, 3700 Sheridan Blvd. for Adoration and Confession in the chapel!


Afterwards, join us to continue to the fun with refreshments and fellowship at WCs South Bar (2109 NE-2)
---
Community Events
Below are other community events for Young Adults! Check out the corresponding event links for more details and information!
---
STRIDE
TAke your PIck
10K or 5K Race
supporting
St. Gianna Women's Home

What: 10K or 5K race

When: Saturday July 14th, 2018 at 9:00am

Where: Seacrest Field - Lincoln, NE

This unique foot race starts and finishes on Seacrest Field. 10K runners get to "take your pick" partway through the course as it splits in two directions, and return to the main route to finish in Seacrest Field.

More information and to register:

www.facebook.com/events/2071071329797630/

Catholic Beer Club

This is a monthly opportunity to attend mass in solidarity with your Catholic brothers/sisters and some time for fellowship afterward!

This is a monthly opportunity to attend mass and enjoy some fellowship with your Catholic brothers and sisters in Christ!

For June's Beer Club we'll go to mass at Blessed Sacrament on 1720 Lake St (Southeast of Bryan West) for 7:15pm mass. Then we'll head to Brewsky's South (1602 South St) for drinks!

Don't miss this opportunity for a beautiful June evening at Blessed Sacrament and one of America's favorite pastimes (drinks)! Hope to see you there!

Make sure to check out the Facebook

event

or reach out to Mitch Clark to RSVP!
Powered by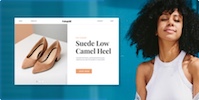 Create your own unique website with customizable templates.